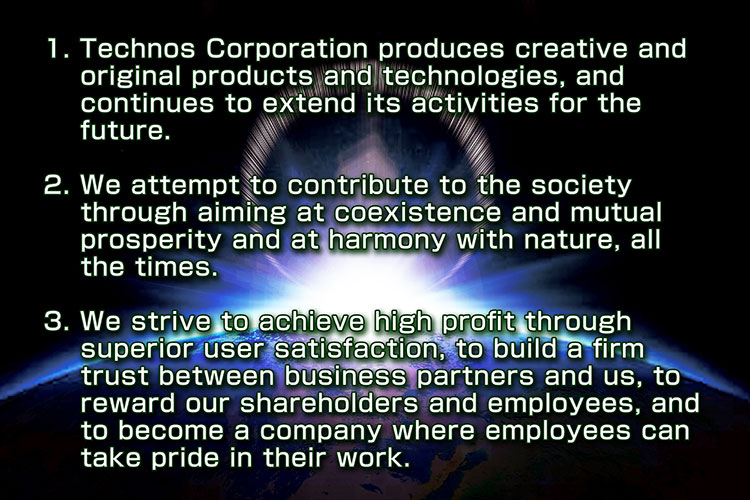 1. Technos Corporation produces creative and original products and technologies, and continues to extend its activities for the future.

2. We attempt to contribute to the society through aiming at coexistence and mutual prosperity and at harmony with nature, all the times.

3. We strive to achieve high profit through superior user satisfaction, to build a firm trust between business partners and us, to reward our shareholders and employees, and to become a company where employees can take pride in their work.